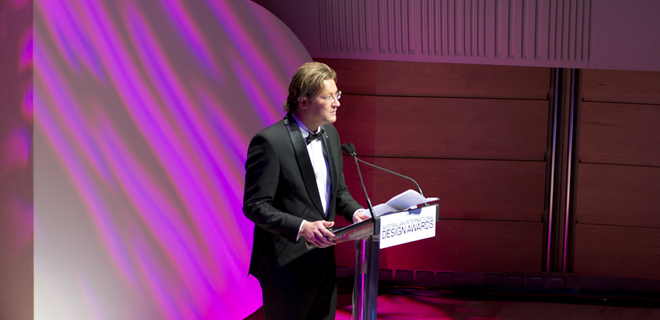 "CMD is one of the few design consultancies in Australia to consistently be recognised for their work in the annual Australian International Design Awards, including the prestigious Australian International Design Award of the Year. They are a recognised benchmark in the design industry and are highly regarded for designing and developing world class products across a wide range of industry sectors."
Brandon Gien
Chair, Australian International Design Awards
President-Elect, ICSID
Babyhugs
"CMD have a very inclusive process and worked in close partnership with Babyhugs during all parts of the development. The challenges we faced were many but through collaboration we solved every issue that surfaced during the course of the project."
Chris Mitchell
CEO
Kanga
"CMD delivered a program which spanned immersion in the customer experience through to distribution and service offerings… Importantly the insights were translatable in terms of actions and outcomes. We were very happy with the outcomes of the program."
Suzie Wright
CEO
Orica
"… with CMD we have begun to work more strategically and collaboratively on projects that focus on stakeholder, customers and end users needs… These skills and capabilities will be important to Orica in the future as we transition from a product supply business to a customer solutions and service business."
Ron Douglas
Global Executive Head – Projects & Technology
Groundprobe
"…CMD were engaged to undertake design aspects of product development for GroundProbe… [CMD's] insight and understanding of this space has provided me with a new perspective on design integration and its benefits. I look forward to continuing the relationship."
Lyle Bruce
Former CEO

B&R EnclosureS
"CMD has been supplying tactical design to B&R Enclosures for several years now. Recently we have been partnering with CMD to supply more strategically orientated outcomes… This has assisted our business build understanding and capability in this design lead approach."
Ken Bridges
CEO
Enterprise Connect
"As National Manager for the Commonwealth Government Design Integration Program I have had the opportunity to engage with Craig and his company CMD through a number of activities.
Enterprise Connect QLD Office invited Craig and CMD lead strategic designers to deliver a presentation to our business advisers demonstrating core design principles and tools used in strategic design product development. Craig walked the advisers through a real product development design project, outlining how customer empathy, observation and design iteration were deployed to arrive at product innovation. This was extremely well received by the advisers and provided a real catalyst for change within the business facing professionals in terms of their understanding of design and its value to a business. As a result of this presentation and the impact it has had we are now going to produce a video with Craig and CMD over viewing strategic design / customer led approach to product development as a key communication resource for our program engaging SME manufacturers.

In November 2012 Craig was also selected as a speaker for a series of design integration workshops for the design community in Australia, sponsored by Enterprise Connect and run in partnership with the two key industry bodies – AGDA and DIA. Craig was selected to speak about strategic design engagement with client companies, and to outline the approach of design led innovation and design integration as a new paradigm for designers. Craig's presentations in QLD and NSW were extremely well received by the design community

In March 2013 Enterprise Connect hosted a national Design Integration Symposium in Melb bringing together Australia's (and some NZ) leading design integration and innovation practitioners. Craig was one of 15 invited panellists.

As we establish our national Design Integration program we will be looking to engage Craig as a leading practitioner and thought leader to work with in developing and improving our program approaches and also as a quality supplier for firms looking to take the design led journey"
Adam Blake
National Manager – Design Integration Program
"Craig has been a pleasure to work with and has the rare ability to effortlessly straddle 'practical business' with Design capability. I would have absolutely no hesitation in recommending Craig and the team at CMD to any of our clients."
Melissa Anderson
State Director – Enterprise Connect, Queensland
To Our Clients
We'd like to take this opportunity to pay tribute to the business leaders we've been privileged to work with. Thanks for trusting us through the hard times and celebrating with us when we succeed.